Discover more from MELOMANIA
A healthy dose of honest reviews from up-and-coming artists from all genres as well as necessary reissues and other ephemera from off the beaten path.
NEW MUSIC FRIDAY with TBONES and all the fantastic albums we could squeeze in here PLUS the complete interview with PYNKIE!
We said "fantastic," so now you have to read and listen.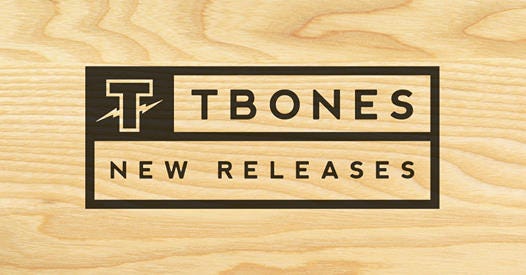 HOLY SONS - Raw & Disfigured [LP/CD](Thrill Jockey/Redeye)
Emil Amos of Grails, Om and Lilacs & Champagne is a textural artist. Every song on "Raw & Disfigured" sets a mood immediately giving Amos the sonic palette to expand his vision and layer his carefully chosen words above it. While all recording is multi-layered, Holy Sons is out to say something about the construction and deconstruction of myth. Several songs float in like ghosts, while the best ones (the sublime single "Lady of the Hour" - which could be a description of the spell this album casts upon the listener) unknowingly occupy you taking you miles above it all in the sky, then gently bringing you back down to Earth.
JIM WHITE - Misfit's Jubilee [LP/CD](Fluff & Gravy/The Orchard)
Georgia's Jim White is such a personality, it often takes his famous fans to bring attention to his wild-eyed Southern Literature-esque tale-spinning. White is a man of so many writing voices, "Misfit's Jubilee" catches you by surprise. With no guest stars and no overarching narrative, White recorded in Belgium with a pair of local musicians. As he blindly wakes up and then rails about past, present, and lack of a future on "Smart-Ass Reply," then attempts to put it all back together again before the epic closer "The Divided States of America," you realize that it really is his voice you wanted to hear all along.
ARCADIAN CHILD - Protopsycho [LP/CD](Rebel Waves)
This Greek quartet are slowly concocting an interesting formula for a Doom-y/Blues-y metallic Rock with hints of Eastern melody and ideas. Songs on "Protopsycho" typically build from a motif ("Bitter Tea" for example looses a pair of them) and then the band responds with a crushing Blue Cheer-ian crunch. Where the band venture into a slow, swaying (again Doom-laden) jams like "Wave High" and "The Well" you have to admire how well they stick to not trying to sound like Sabbath or the Eastern-isms of late Zeppelin. Take their best facets (especially Panagiotis I.G.'s very Cat Stevens-like vocals) and play it on a long drive.
APIFERA - Overstand [LP/CD](Stones Throw/Redeye)
Let's face it, the world of studying to Lo-Fi Instrumental Hip-Hop and Thundercat have opened up entire galaxies for Jazzy-yet-Funky bands to roam. Yuval Havkin of Rejoicer fame has gathered some serious players together to conduct their own music of the spheres. Apifera preaches a sort of deep-set Funk, cuts that sound like Seventies deep cuts - but go much deeper. The groove on "Lake VU" is so placid at times, you want to toss a pebble in it to make your own ripple. While the slow jam "Notre Damn" travels on their keyboards so languid (and bittersweet) that you can almost hear Marvin Gaye (circa-"Here My Dear") joyously counting to announce your impending. arrival.
BALL PARK MUSIC [CD](Inertia AUS)
J.TEX - Neon Signs and Little White Lies [CD](Heptown/The Orchard)
Just how do they make Americana overseas? Almost as well as we do.
Australia's Ball Park Music could easily be snapped up, spruced up, and put forward like a beautiful harmonious Lumineers/The Head and The Heart type. However, there is more to their music than merely soundtracking your day. "Cherub" is so delicate, you really have to stop and listen to unthread all the parts. When you do that, the band hits a chorus that will melt you. "Day & Age" flirts with Seventies Pop and winds out on a brilliant laser beam of lead guitar and vocals carrying the melody. However, it's the upbeat Wilco-esque "Head Like A Sieve" that seals the day with its streams of sounds and showcase this promising band's ability to make even Garage massive.
Detroit-to-Copenhagen must have been a strange flight for Jens Einer Sorensen. A lifetime of running the roads in Europe must have also made mighty Nashville look small. J.Tex is the latest in Scandivanian song slingers who do their very best when they give Traditional Country a new perspective. While he has been recording since 2006, "Neon Signs" needs only classic Country instruments (acoustic, steel, fiddle, slap bass and a little drumming) to create a backdrop for J.Tex's roughhewn warble. Songs are sweet ("Broken Rose,") sad ("This Old Banjo") and even a little brash ("I Told You So.") J.Tex loves to sing with his picked melodies. As the band does a lot of stopping to accommodate this pattern, "Neon Signs" lights up. With his high lonesome sound and the intimacy of his band, J.Tex could make quite the splash when he can run the roads here.
Finally, in the weekly email (SUBSCRIBE at tbonescafe.com,) we had to slightly truncate our interview with the enchanting Lindsey Rae Radice, better known as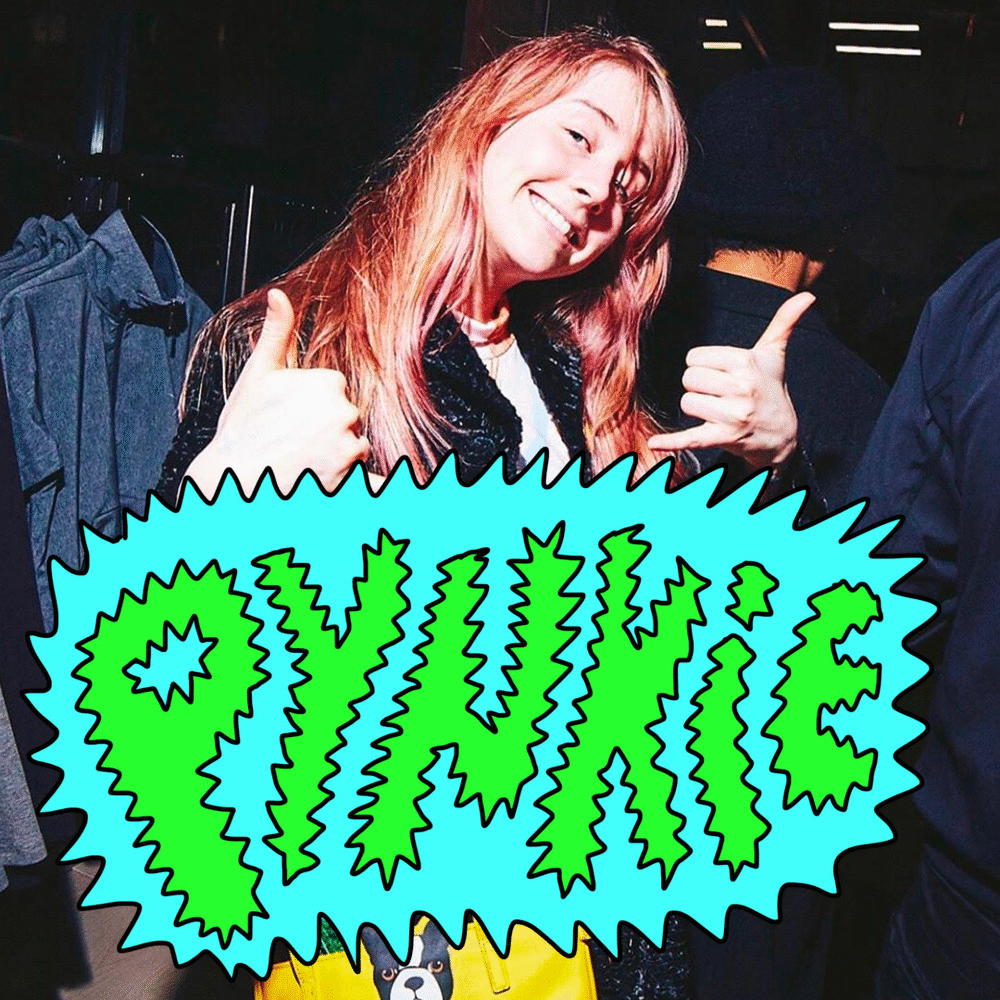 So, here is the full text of our visit. Thank you to thefamilyreviews.com for the pic.
Q1. How did you get from being in bands to just making all your music on your own?
A1. I actually never was in a band besides my own! I played bass for one of my friend's lil bands at one of their shows a million years ago, but that's about it! Haha ~I started making songs when I was a college freshman in my dorm room using the free recording software called Audacity and a Blue Snowball USB mic☺
Q2. When you write a song, how much form do you get from the initial inspiration and how do refine your song and even the recording?
A2. I take forever to finish projects because I always go back and change things about songs, scrap stuff, etc! I also take breaks from songs (some breaks are longer than others) and revisit them later. This is usually when I decide whether a song can be salvaged or if it's gonna be scrapped~ I record demos on my own first to get the song structure down, then when I record it "4real" I work with engineer friends & end up experimenting with lots of different recording techniques before feeling like it's what I want. (or at least that's how the process has been for the last 2 albums haha)
Q3. Pop is an eternal entity in Music. However, it is really hard to break into. How do you see yourself being heard and ingested by a growing audience?
A3. I don't want to make music with the intention of becoming popular; that would just make it stressful for me! But if it happens, that would be cool! haha ~I'm just thankful that I already have people all over the world listening to my stuff and reaching out to tell me how much they love it, writing blogs about it, reviewing it, sharing it, recording covers, etc! I'm honored♥
Q4. Were you testing your songs on Soundcloud? To have a song that is totally unreleased cross that 500k mark on Spotify must have been huge. When the buzz wore off, was their a lot of pressure to follow it up.
A4. I started out making songs as a joke and actually posted them on Bandcamp first under the artist name "Cacapella" haha you'll find some silllyy stuff on there… Then I started posting on SoundCloud and tried to make more "serious" songs~ At the time, I didn't use Spotify or Apple Music yet and didn't really care about that stuff. I started cookin my first album sometime in 2016 when I met a friend with access to a cool recording studio. I would post demos for that project on SoundCloud (just for fun) and accidentally started getting a lot of plays when I posted a pitched-down version of one of those songs in 2018 hahah But honestly, that is probably the song I am least proud of! I often don't like what is considered popular and end up finding more beauty in the hidden gems (aka lesser known artists or artists' lesser known songs)! Therefore, I don't feel pressure to follow it up or make something similar; I just wanna create whatever I'm feeling at the time:)
Q5. A lot of what you are brilliantly singing about on "#37" is a "universal feeling." When you are writing something like "Funny Boy" or "Personality" do you just keep spinning that melody AND then let the words come to you?
A5. I usually come up with a chord progression or bassline first, then record the idea to some kinda simple beat I make on Ableton and sing a bunch of different melodies/lyrics over it until I accidentally do something I like haha. I usually come up with melodies and the general sounds of words before coming up with actual words~ I'm also very inspired by feelings that certain places/situations give me and try to project those feelings through the sound of the music & melodies. So the lyrics of a song could be about one thing, while the melodies & instrumentation are actually conveying something else.
Q6. As your own writer/recorder, how tough are you on yourself as say editor or even producer?
A6. I've always had a lot of control over my production. Although I don't do all the engineering & final production myself, I am always telling the producers/engineers exactly what I want and guide them through my vision of the project. I can be bossy haha But thankfully the people I've worked with are good friends and there are no hard feelings at the end of the day! They also know how much I appreciate their awesome skills and input:)
Q7. Have you pitched a few tracks that just weren't working - do you see yourself returning to those older songs in the future?
A7. Yes & yes! haha There are some songs that I've scrapped while making "#37" that I plan on bringing back from the dead and using for the next album! I sometimes take parts of scrapped songs and add them into newer song ideas. Other times, I just rework the original idea with a different melody and/or lyrics. Both of these techniques can yield cool products!
Q8. A lot of your music connects the dots between breathy, harmonious Sixties and Seventies Rock/Pop with the more sophisticated chordal changes and wit/wisdom of Eighties and Nineties music. While you were making "#37," what music was inspiring you? Was there a certain album you hoped you could emulate?
A8. I was listening to a lot of 90s alternative stuff over the past year or so! I always loved that genre, but I def listened to it more than ever in 2019/2020. So that definitely had an influence on the album~ I don't usually think of specific artists or albums when making a song in hopes of emulating anything specific. But I can definitely hear subconscious influences from artists like Liz Phair, Julie Doiron, & newer alternative like Soccer Mommy. All of which I love and listen to often! My favorite album for a while now has been "Copacetic" by 90s alternative band, Velocity Girl ♥ However, I don't hear influence from them in my album.
Q9. What is the significance of the title? Surely there are no Take 37s?
A9. Hahah There def are! But that's not it~~ The number 37 became significant to my mom and older sisters because it was my mom's first husband's/their dad's football number in high school. He and my mom got married at a young age (like right after high school) and, unfortunately, he died early on into their marriage from some construction accident at work. At the time, their one daughter was only 1 year old while my mom was still pregnant with the other. As my sisters got older, they and my mom would see the number everywhere and it just became this magical/meaningful symbol representing him watching over them. It eventually rubbed off on me and I started seeing it everywhere too, especially during the making of this album! So I was like "ok I gotta name this after him lol." I also don't totally dismiss the idea of spirits, etc. since I've been haunted by ghosts and/or demons at one point in my life…but that's a story for another time! Hahaa way too long….
Q10. You mentioned before taking inspiration from Tom Robbins, so you find other inspirations in strange and unpredictable places?
A10. Yes! He spoke about the word "neoteny" (which is the name of my first album) in his book called "Still Life with Woodpecker" ☺ good stuff! ~And yes, I usually take inspiration from strange places and situations I've found myself in. For example, a few songs off "neoteny" were very inspired by the ghost town Centralia, PA. Although the lyrics of the songs are not about that place, the feelings conveyed by the music reflect what I felt when visiting!
Q11. I am going to throw out names. Give me the first song that pops into your head.
UNREST
LINDSEY: "So Sick" ! I think that was the first song I heard from them~ That whole album is such a goodie!
T-BONES: "Make Out Club" was my prediction!
VELOCITY GIRL
LINDSEY: As I mentioned earlier, their album "Copacetic" has been my fav for a while now! First song that comes to mind is "Crazy Town" ♥ Try listening to this album while walking around a cemetery on a sunny day:)
T-BONES: I said "Nothing." That song, like many of yours - what a chorus!
RAINCOATS
LINDSEY: Their songs are magical! My fav is probably "Adventures Close to Home" ♥
T-BONES: And I went with "No Side To Fall In" because those layered harmonies always get me.
Q12. Currently, what do you like to listen to?
A12. Some of my most played artists right now are Okay Kaya (love her newest album!!), Air, Gary Numan, wished bone, Stereolab, Hiroshi Sato, Slow Ref, and too many more! I also am very into this bossanova-like band called Novos Baianos ~ especially their 1972 album, "Acabou Chorare" !
Q13. How did you become a nurse too? Does your job free up time for you to be creative? Are you sometimes recording ideas on your phone or scribbling down phrases?
A13. I was actually going to school for biology and then switched to nursing in the middle of my 2nd year. I started with that stuff before really taking myself "seriously" as a musician. I also really love working in the healthcare field and feel like it's the only career worth my time (besides music)! It's rewarding and just challenging enough♥ It also does allow me time to be creative since I only work 3 12hr shifts a week (7am-7pm). However, I don't really have time or inspiration to jot musical ideas down at work haha. But I do that at any random time when not at work, especially while I'm at somewhere with loud music playing like a bar or club of some kind! The music and atmosphere of places like that can inspire cool song ideas:)
Thank you Lindsey. Thank you for giving us a great interview and great songs as well. Look out for PYNKIE's House Arrest/Fat Possum/The Orchard release "#37."
For more information on TBONES. Visit us online at tbonescafe.com where you can shop in our online store and access our Facebook, Instagram and Twitter feeds to keep up with everything that is going on here. Any questions, inquiries or comments - drop us a line at tbone @tbonescafe.com.